Behind The Scenes: Getting a Home Ready to go on the market
Now that the market has shifted, properly preparing your home is a crucial step in getting it sold quickly and for the best possible price. You only have one chance to make a first impression, and the first days on the market are your time to dazzle buyers and receive the best possible price. Here is a glimpse into what happens behind the scenes to get a home prepped before that Zillow alert ever hits your inbox.

Initial meeting: Let's talk about the market conditions, pricing, and what needs to be done to your home.
Sign listing agreement: After we sign a listing agreement, we can agree on a date to go on the market and pricing.
Let's make a calendar: Based on the date we plan to go on the market, we will work on a calendar of events for the entire prep process through the day it goes live. I will work out a calendar and send it to my clients detailing dates for contractors, handymen, inspections, staging, photos, etc.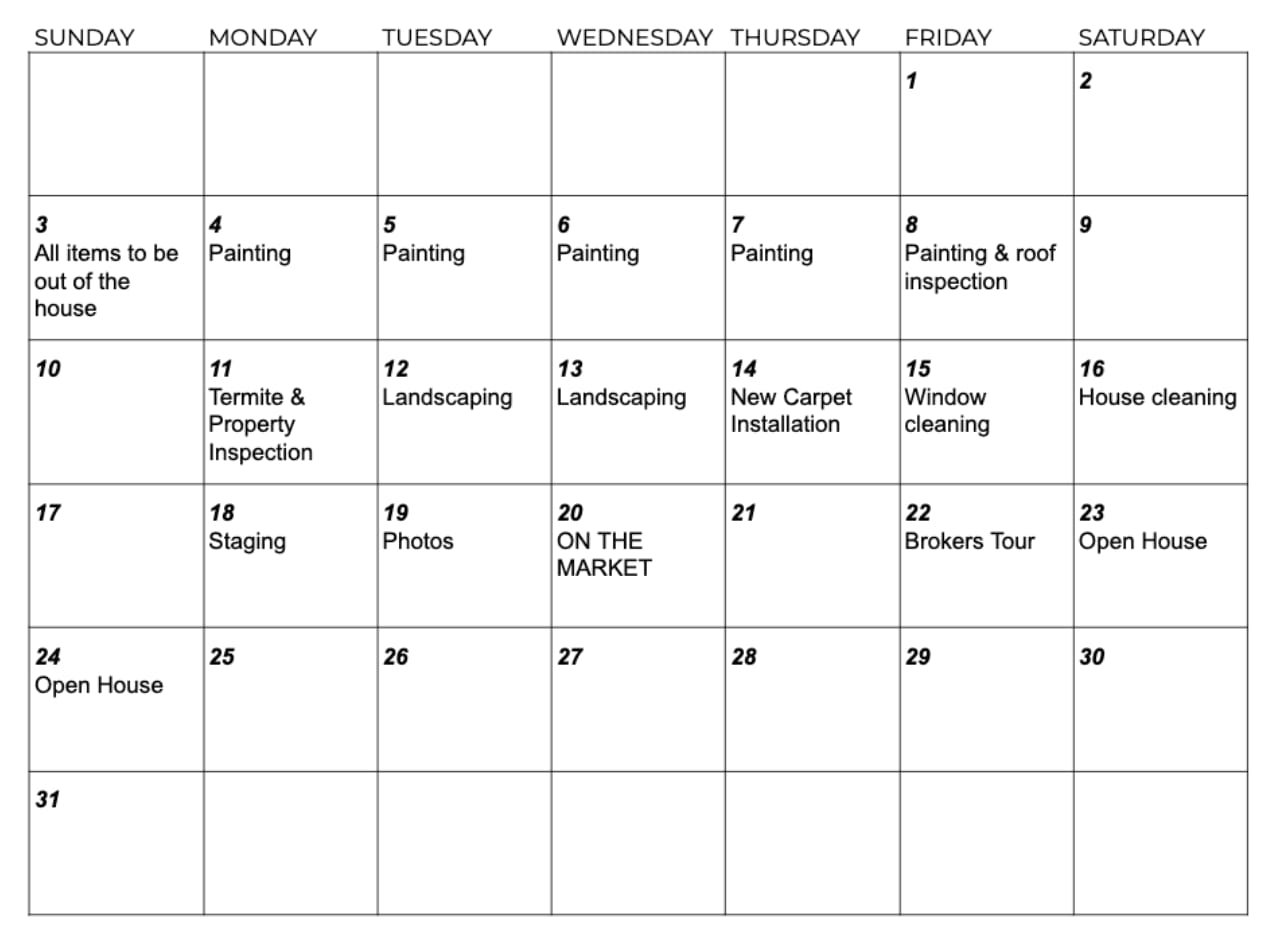 Declutter or move out: If you are moving out, the house will need to be empty. If you are living in the house, you will be to work on decluttering and depersonalizing the home. I can provide you with a room-by-room list of suggestions and have a team of organizers, movers, and estate sale companies ready to lend a hand.
Bring in the contractors: Painting, new carpet or carpet cleaning, window washing, deep cleaning, refreshing up landscaping, repairing or replacing any broken or worn items in the home. These small tweaks add up to a significant visual impact.
Pre-listing inspections: While we are prepping the home, we can also have a team inspector come in to complete pre-listing inspections: termite, property, roof (and pool or any other applicable inspections).
Staging: Once the home is prepped, the stager takes a full day to transform the home by maximizing the space in each room with the appropriately sized furniture and floor plan. This makes the home look larger and gives each room a clear, defined purpose.
Photography: A professional photographer makes the home sparkle. Expert photography is a must since photos are the first impression the buyers have of the home online.
Let's hit the market! Your home is ready to stand against the other homes for sale in your neighborhood or at the buyers' price point.
Although this process may sound overwhelming, once your personal items are removed, I do the heavy lifting and can often get all items on the list done and be on the market within 10 days!